Louisiana Wing Encampment
CADET STAFF & SENIOR STAFF ONLY
14 - 25 June
Due by 1 April (All Staff): 2017lawgencampment application.pdf (CLOSED)
Important dates for Cadet Staff
21 Feb = Request for consideration form due
23 Feb = Announcement of C/Command Staff
23 Mar = Announcement of C/Staff
1 April = C/Staff Application due (once selected)
14 June = Report between 0900 - 1100
Cadet Cadre and Senior Staff Applicants

2017 Encampment Application - NEW FILLABLE VERSION (CLOSED)

The 2017 Louisiana Wing Summer Encampment will be held from 14 - 25 June at Camp Minden (Army)Bossier, LA .
Reporting time will be 9:00am - 11am. (For staff)
where to drop off Cadets: Camp Minden front gate if POV . CAP Vans can drive in to bldg 162.
NOTE: Cadet Cadre (Staff) will have three days of leadership training and prep before the 1st year cadets and Advance Flight cadets arrive on the June 18th.
Cadet Staff: Bring a minimum of three PLAIN black T-Shirts
Required equipment checklist: Click Here
CADETS AND SENIORS
Fees: $130.00
Early-bird registration: N/A
Regular Registration: 11 Mar - 1 April (After you are selected)
Position description can be found in the LAWG encampment guide Click here
To Camp Minden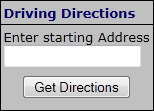 From Barksdale AFB
Barksdale AFB, LA






Get on
I-20 E
in
8
from
Lindeberg Rd


Follow
I-20 E
to
Goodwill Rd
in
5
. Take exit
38
from
I-20 E
Take
US-79 N
/
US-80 E
to
Mac Arthur Ave
Restricted usage road


Mac Arthur Ave


Minden, LA 71055
***********************************
2017 COMMAND STAFF SELECTED
Cadet Encampment Commander C/Maj Short
Cadet Deputy Commander
: C/1Lt Lewis
Cadet Executive Office C/1Lt Baker
Commander: LtCol. V. Santana, La
Deputy Commander: LtCol. G. Levesque, Tx
Commandant: Maj. R. Hicks
Deputy Commandant: Maj Sturm
Cadet Staff (Cadet Cadre) Positions available for application: (NOW CLOSED)
Command Staff (Cadet Cadre)

Cadet Commander C/
Cadet Deputy Commander: C/
Cadet Executive Officer C/
Command Chief C/CMSgt
Line Staff
Squadron 1 Commander
Squadron 1 First Sergeant
Alpha Flight Commander
Alpha Flight Sergeant
Bravo Flight Commander
Bravo Flight Sergeant
Squadron 2 Commander
Squadron 2 First Sergeant
Charlie Flight Commander
Charlie Flight Sergeant
Delta Flight Commander
Delta Flight Sergeant
ATF Commander
ATF Flight Sergeant
Support Staff
NCOIC
Administrative Officers
Public Affairs Officer
Communications Officer
Logistics Officer
Supply Officer
Medical Officer
Commanders' Aide: C/
Cadet Training Officer